Copywriting for Wedding Photographers
Cami Zi Photography
Cami is a wedding and portrait photographer in Pensacola who recently relocated from Orlando. She needed some help with optimizing for her new location and writing content so she would show up in local searches.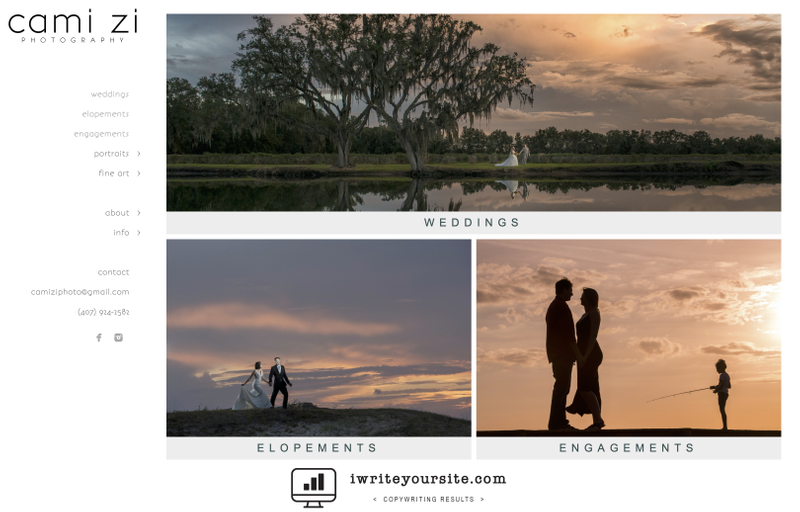 Pensacola is a fairly small town, so easier to optimize for than a large metro area. We are continuing to add content and so these ranks should only increase as time passes.
Do you need your website text reorganized or rewritten? Contact me today for an estimate.