Website Optimization for Photographers
Christine Arnold Photography
Rewrote the About Me page, and updated the design and typography across the site. Added Visual Menus and image titles, and rankings have been steadily increasing since the work was done at the beginning of 2020.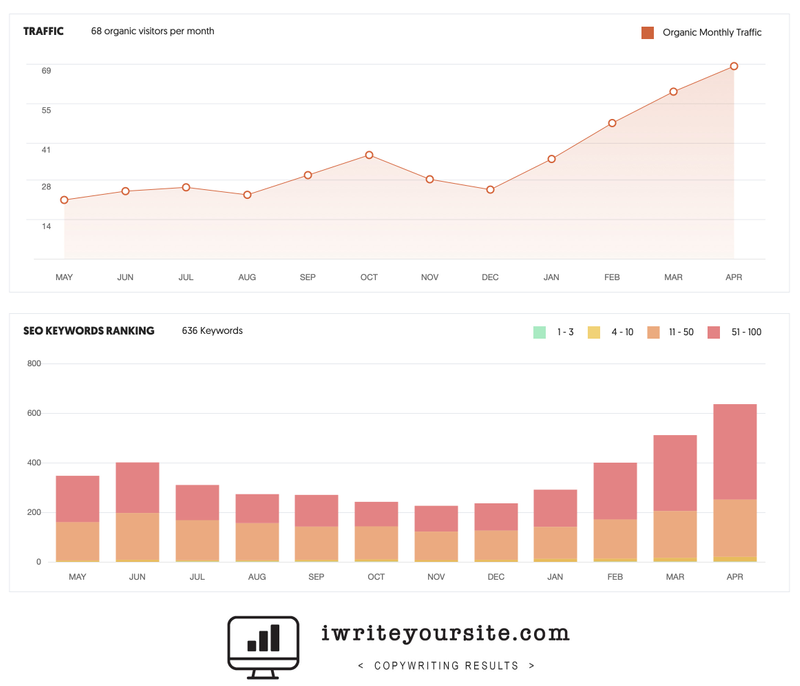 The original About Me page: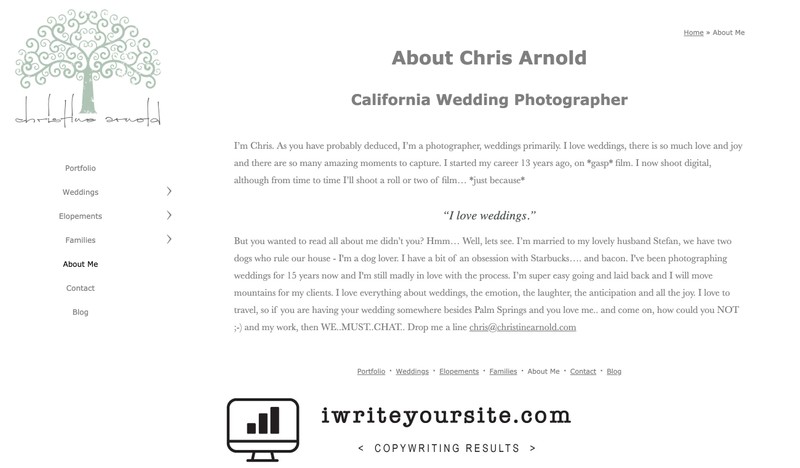 Updated About Me page, typography, and navigation: (she also added a new logo)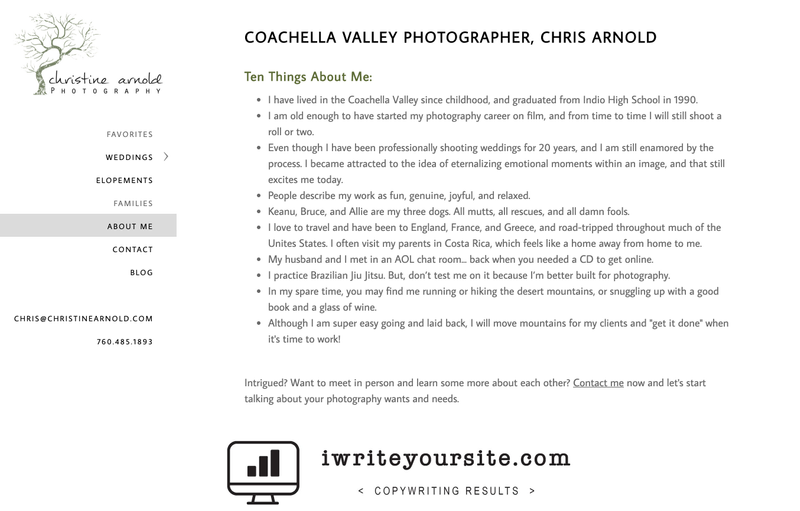 Is your About Me page lacking personality? Do you need some back end help with your website? I can help — reach out today!