Copywriting for Corporate Photographers
Gustavo Fernandez Photography
Gustavo is a corporate headshot and event photographer in San Francisco, and his site was a complete redo from a previous Wordpress site. I wrote about 30,000 words across 57 pages, and did a full website implementation, including all navigation, typography, graphs, design, and image placement within the content pages.
Keyword rankings BEFORE we launched the new Good Gallery site:
Rankings two months after launch:
Graph showing growth in organic keywords and rankings since site launch in May: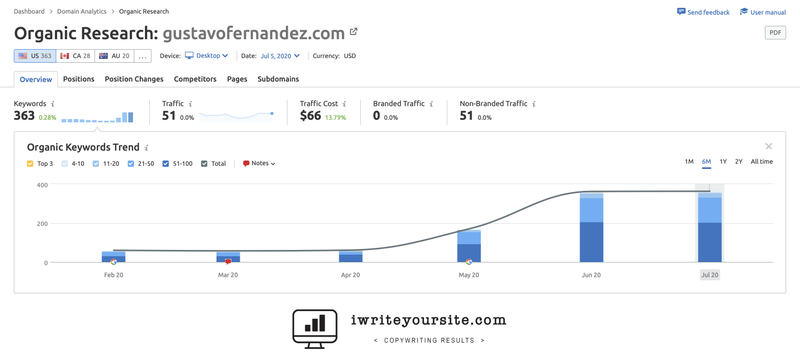 Do you want your pages to go up in the ranks? Contact me today and we can build up your content and rework your website.