Copywriting for Wedding & Portrait Studios
Crissy Everhart Photography
This is my Good Gallery site — I rank on the front page for almost all of my targeted keywords. Over the last few years I have been able to experiment with minor changes and how they affect my rankings, and I can implement that knowledge into your site.
About 80,000 words site wide, with just over 1,000 images. This didn't happen overnight!
The majority of my customers find me by searching for what I offer, not my business name.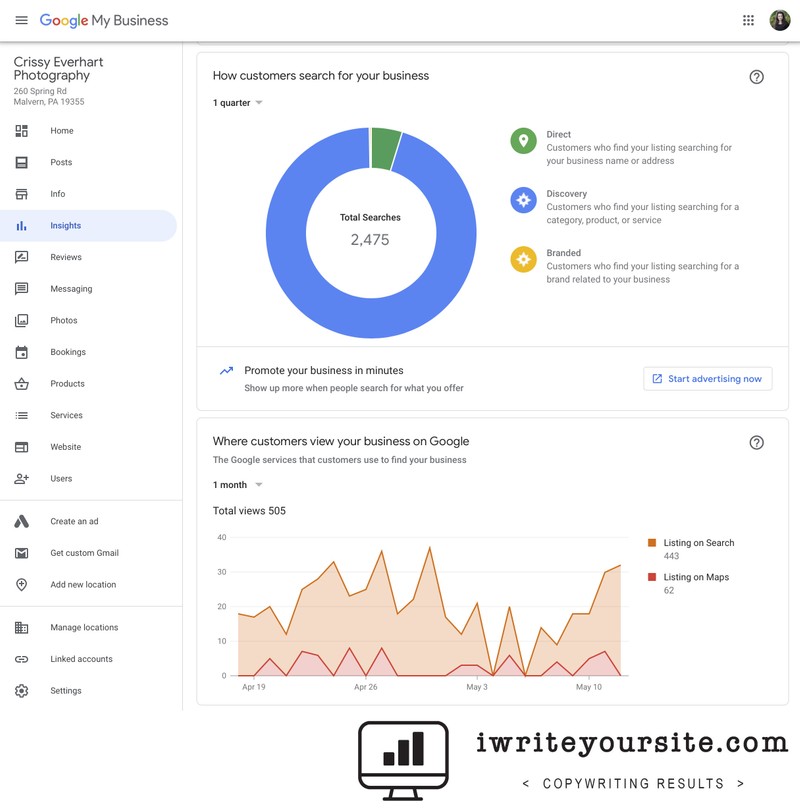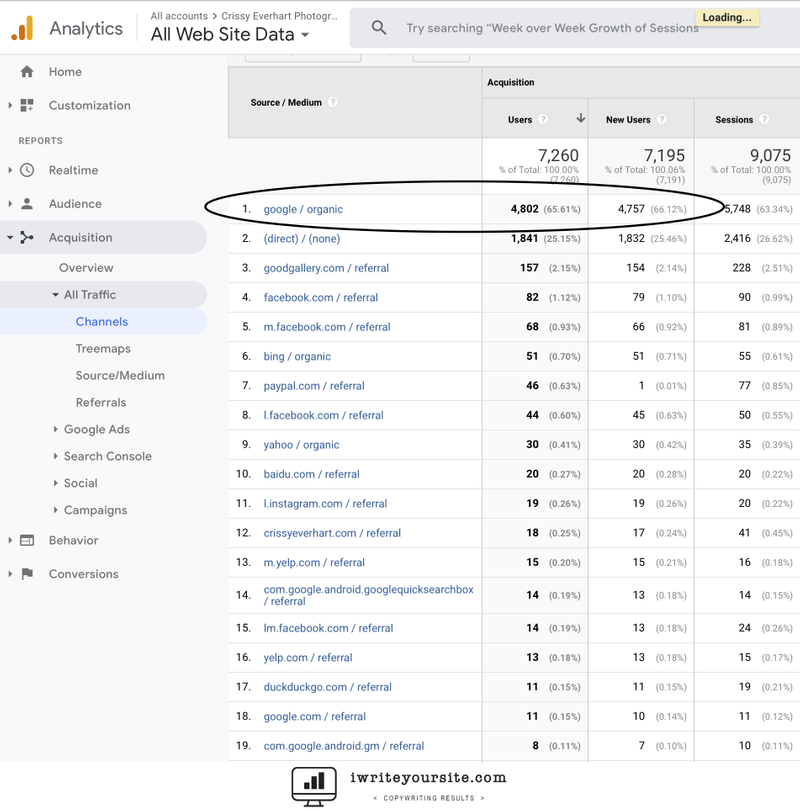 Lead Source Report from Táve (best CRM ever) for 2019: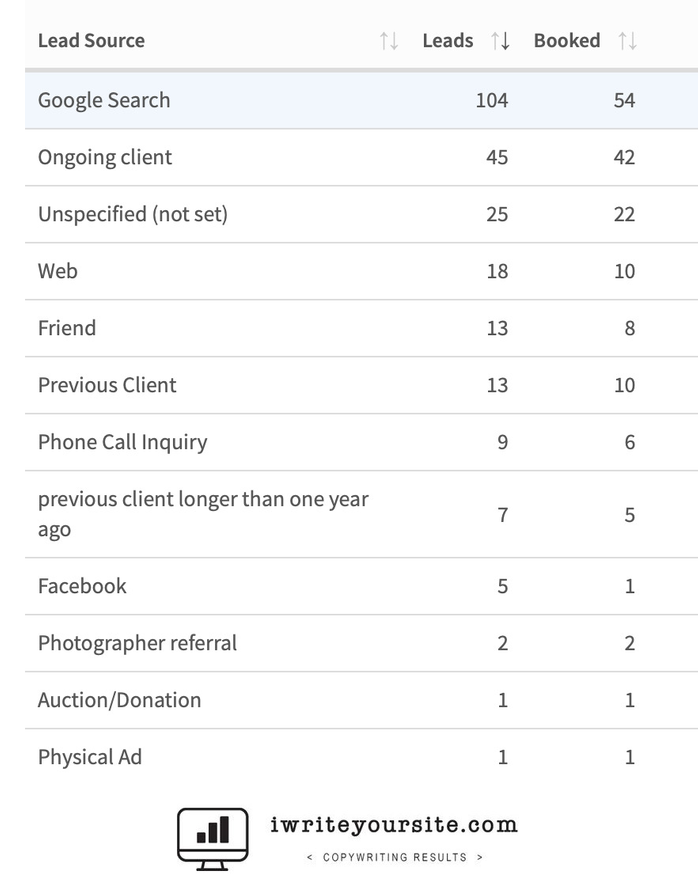 Do you need your website to rank higher? Content is key — let me help you build yours! Reach out today.